---

---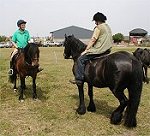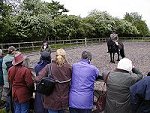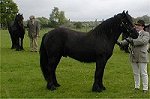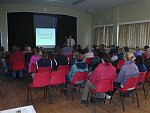 Performance Awards Presentation & Meal

1.00pm Saturday 4th February 2017
The Holly Bush, Seighford, Stafford ST18 9PQ

Contact Diane Key for more details
Down load a booking form here

Please note the final date for booking is Wednesday 25th January
2017 Performance Award Forms
Now Available

Click here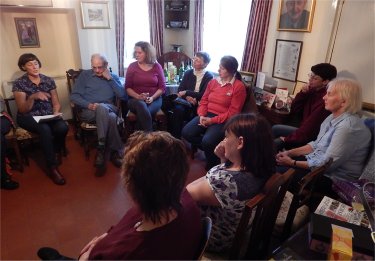 Members entralled with the talk on Le TREC given by Fiona Dillon at this year's Annual Group Luncheon.
A big thank you to Elizabeth Marshall for hosting this event

Derbyshire Fell, Dales, & Highland Show
19th June 2016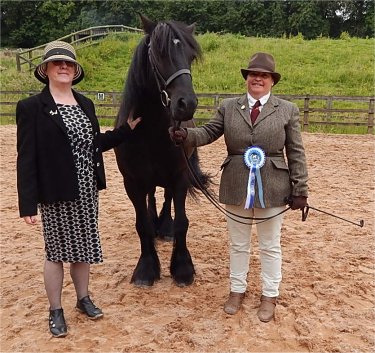 Diane Key with Kate Whites "Greenholme Waterloo"
and Judge Ruth Eastwood having just won the
FPS Midlands West Support Group Members Championship.
"Walter" will now be one of the two poines representing
the Group at the Inter Area Finals which will be held at the Southern Breed Show in September

More pictures and results will follow shortly
Members enjoying the recent talk by Vyv Wood-Gee on her Coast To Coast Fell Pony Ride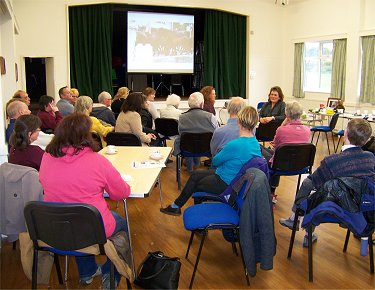 Pay your subscription by standing order

This means less work for the Group and means you will never need to be reminded you have not paid.

Just follow these 3 easy steps:
1) Download the standing order form
2) Fill it in and take it to your bank
3) E-mail diane@fellpony.me.uk to let us know

Remember this is a standing order not a direct debit so you are in complete control. Midland West Area Support Group cannot change the amount paid, or the date on which the payment is made. Only you can do that!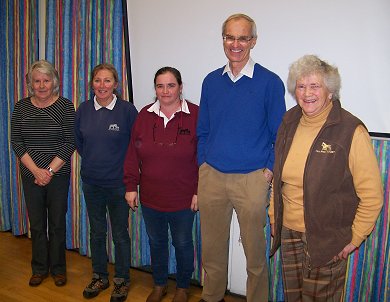 Pictured at a groups talk are
Derek Knottenbelt OBE, BVM&S, DVMS, DipECEIM. MRCVS
Joan Dorman, Anne Shuker, Diane Key, and Mary Longsdon

***************
Looking for a Group
form, show schedule or
show entry form?
Try our new download section which can be found on the menu on
the left of each page

***************
Want to Join Us
Do you own a Fell Pony or want to know more about the breed and live in the West Midlands or Wales? If you do why not think about joining the group. Membership costs only £5 per year. During the year the group arranges a variety of events and all members receive two newsletters.

Find out more >>>>
Membership Fees
Would members please note that the subscriptions for 2017 can now be paid. The membership fee is still only £5.00.

If you would like to renew your membership please follow the link below.

Membership Form >>>>

Why not pay your membership by standing order?

Find out more >>>>
Photo Gallery
New photographs have been added to the Gallery





Do you have a photograph of your pony we can add to our gallery please e-mail it to diane@fellpony.me.uk